Xinyi Internet - fully embrace the era of intelligent delivery
In 1994, the world's first Internet advertisement was born in the United States. In 1997, domestic Internet advertising began to germinate. In the following ten years, it developed rapidly, and the industrial scale increased exponentially. Its development process can be roughly divided into three stages.
Traffic Wins (1997—2015)
In 2007, domestic Internet advertising reached a market size of 10 billion. Only 6 years later, the scale of advertising in 2013 had exceeded 100 billion. By 2015, the scale of advertising had reached 200 billion.
The rapid growth of traffic has made everyone suddenly realize that Internet advertising is a blue ocean. The more people see it, the better. As long as there is traffic, it will be effective.
Content is King (2016—2018)
Since 2016, domestic Internet advertising has undergone changes. After crazily occupying traffic, some rational advertisers began to shift their attention to advertising content, no longer spending money to buy users, but more concerned about how to improve advertising effectiveness and how to create High-quality creatives, how to set up strategies, how to accurately target user conversion, from quantitative change to qualitative change.
At this stage, LBS targeting is widely used and big data has emerged, and delivery is not as simple and crude as before.
The Era of Smart Delivery (2018-present)
Over the past twenty years, Internet advertising has successfully completed the transition from "unconventional" to "popular".
In addition to being good at content, the wide application of big data has made Internet advertisements available to thousands of people, and different people place different advertisements. Precise placement can not only reduce costs for enterprises, but also the advertising effect is beyond imagination.
Xinyi Internet - fully embrace the era of intelligent delivery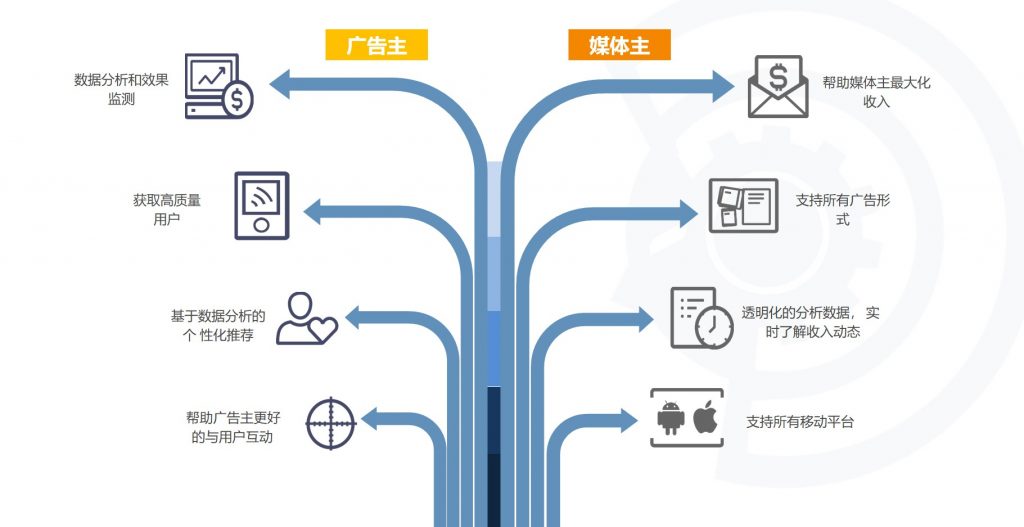 The AdTalos platform is an intelligent programmatic bidding platform for self-service advertising by advertisers. The AI-based intelligent delivery system helps advertisers find real users through algorithms and machine learning, and the barrier-free circulation of data and media, and provides one-stop Deliver the solution.
AdTalos integrates the complete link from accurate placement to purchase conversion, and builds an efficient, fast, and intelligent bridge for developers, users, and advertisers.
Since its establishment, we have served more than 1,000 advertisers and more than 50 high-quality DSPs, effectively helping advertisers control budget costs and reduce delivery risks. At the same time, it improves media conversion and helps traffic owners maximize their monetization through benign advertising bidding.
Up to now, the average daily DAU of AdTalos advertising platform has reached 500 million+, and the daily advertising request has reached 10 billion, covering a total of 4 billion terminal devices.
Xinyi Internet relies on strong technical genes to create a mobile traffic innovation ecology, helping to realize the two-way growth of "users + monetization", and constantly attracting more and more traffic owners and advertisers to join.
Our Mission
Focus on traffic monetization services to help advertisers find accurate users
Industry recognition
Since April 2018, it has entered the RTB-CHINA "China Programmatic Advertising Technology Ecological Map" for 4 consecutive years
Beginning in October 2020, it has entered MORKERING for two consecutive years in the "China Programmatic Advertising Technology Ecological Map"
Member of China Advertising Association, Excellent Member Unit of China Advertising Association 2020 Invalid Traffic Working Group
Our honor
On April 23, 2021, the awards ceremony of the 12th Golden Mouse International Digital Marketing Festival, known as the "digital marketing vane", came to a successful conclusion in Beijing
Xinyi Internet's "AdTalos Intelligent Marketing Platform" won the "Best Digital Marketing Platform of the Year" award
Digital marketing platforms such as "Pangolin with Massive Engine", "Baidu Marketing's Astrology Disk", "Kaishou Magnetic Engine's Kuaishou Magnetic Gathering Star" and other digital marketing platforms won the award together.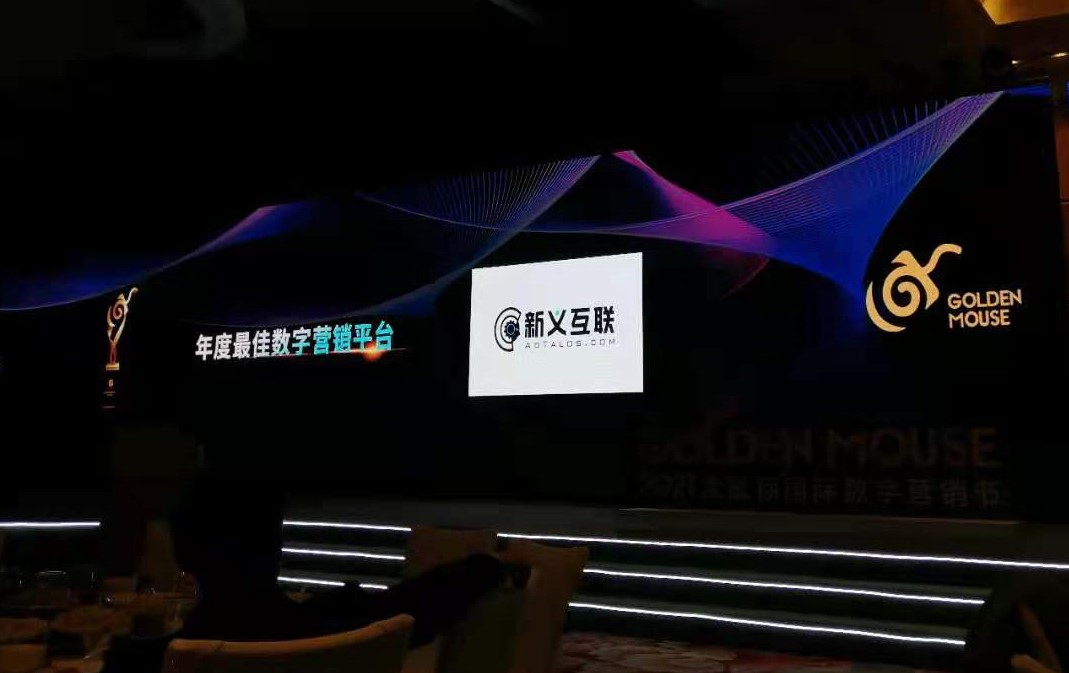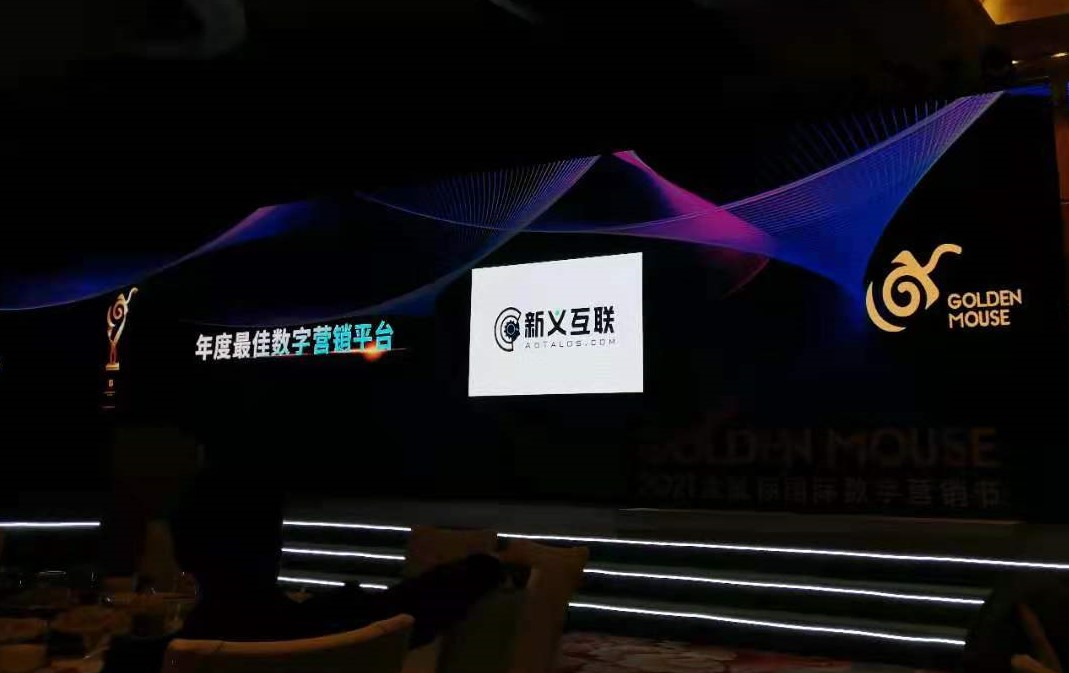 Practice corporate social responsibility
On March 17, 2022, we donated nearly two tons of medical supplies to Jilin City People's Hospital
(Including 4,000 sets of protective clothing, foot covers, protective clothing, face screens; 20,000 N95 masks, medical surgical masks)
In the process of Jilin's anti-epidemic eradication, I made a modest contribution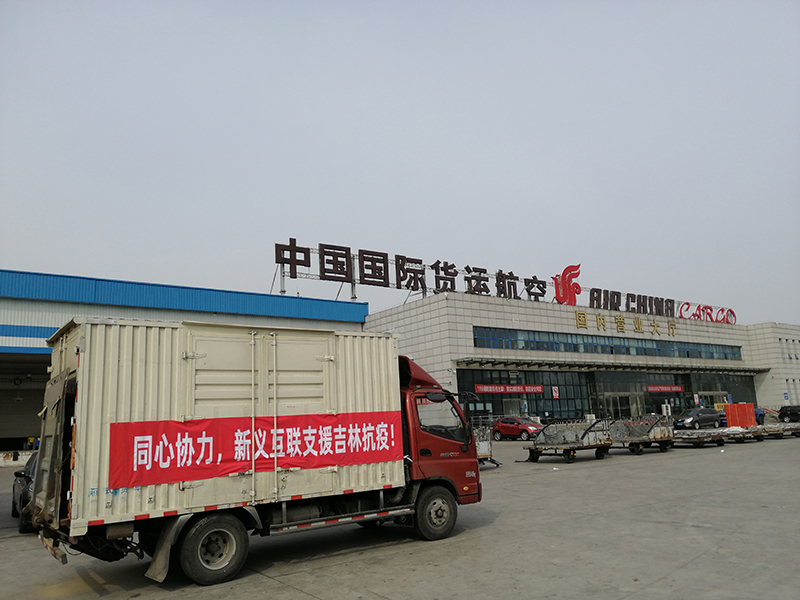 our team
Xinyi Internet adheres to the creed of smarter work better than hard work
We are the new youth of the new era
we are one big happy family